It is more convenient to buy with EUROPHARMA APP!
Download Europharma app from PlayMarket or AppStore.
Input delivery address and sign in with your mobile phone number.
Choose all goods that you need and
place an order.
You order is instantly transferred for processing.
Normally courier delivery takes
from 15 to 120 minutes.
What can you purchase?
Everything that you can find in our pharmstores:
medicaments, vitamins, medical mask, diapers
and much more.
Where and how does it work?
Courier delivery from our chain of pharmstores is available 24/7 in 14 Kazakhstan cities.
We deliver in that cities where no other company delivers.
Your first order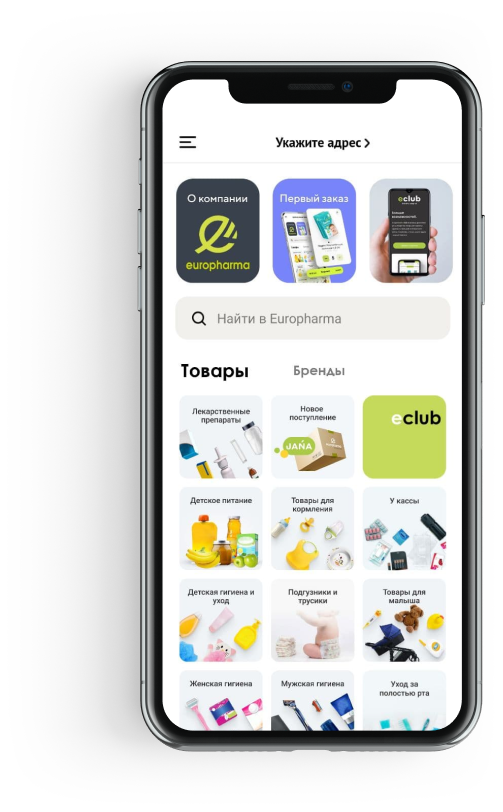 Great job! You downloaded Europharma app.
All Europharma chain of pharmstores assortment is available for you. We categorized all products into special selection for your convenience to find the right product and save your time.
Input delivery address
For your convenience you can add few different delivery addresses, such as "Home", "Work", "Parents' Home" etc. Don't worry, we will deliver your order to every recipient!
Add everything to the shopping cart
Feel free to click on the product price to add it to the shopping cart. If you added unnecessary products, you can simply delete it.
How to pay?
That's simple. You can choose payment method: cash to the courier, use bank card to proceed terminal payment or pay online by linking your card.
Wait for your order.
You can check your order status or track order delivery.
Done! Your order was delivered. Thank you for choosing us!
Buy more profitable at special prices.
But what if…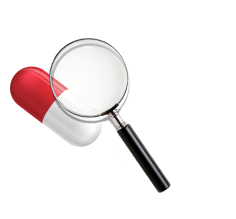 …you did not find the right medicine?
Let us know, if you have not found the item you need in our app, but you want to order only from us. We will definitely consider adding this item to our assortment.
Message us
…you want to ask a question? …you need to refund?
Message us. EUROPHARMA operators will help you.
Message us
…you want to become a courier?
We would be happy to have you in our team. For further information, please contact our courier services.
Message us
Once again about the important things
What is EUROPHARMA app?
Mobile software EUROPHARMA is a service that allows you to buy products from our pharmstores fast and convenient.
How to place an order?
Easy!
1. Download our app from AppStore or Play Market.
2. Input accurate delivery address.
3. Pass through simple registration process using mobile phone number.
4. Input name of required product in search line, click on the product and click on the price - the product will be automatically placed in the shopping cart. You can continue purchasing or place the order. To place the order, click on the "Shopping cart" - you will see "Your order" page where displayed preliminary delivery time. Click "Next", check that your personal information is correct and confirm your order. Done! Your order was sent to the operator, will be assembled shortly and delivered by the courier.
Why is it profitable to order with app?
We offer unique eclub subscription that you can use to purchase products on the special price, have prior delivery and participate on the special discount days. You can compare eclub and regular prices right on the product card. Try it! It is profitable and convenient.
In which cities does delivery work?
Courier delivery is available in 14 Kazakhstan cities: Nur-Sultan, Almaty, Shymkent, Aktau, Aktobe, Karaganda, Uralsk, Ust-Kamenogorsk, Semey, Kyzylorda, Taldykorgan, Taraz, Turkestan and Atyrau.
How to track your order?
Click on "Orders" in the main menu. Click on "Go to tracking" on your last order. Here you can check the stage of your order.
Order was created. Operators will procedure your order shortly.
Order is processing. We are assembling your order.
The courier picked up your order. Courier will deliver order soon to the address you specified.
The order is fulfilled. Thank you for choosing us!
How to check delivery time?
Delivery time displays when you are placing the order. Standard delivery time is from 15 to 120 minutes depending on couriers' workload.